Archive for June, 2008
June 10th, 2008 Categories: Real Estate News
Salt Lake County Real Estate Trends
Here are some graphs for the Salt Lake County Real Estate Market. They are the number of homes sold per month, the total volume and the average home price. This is NOT a comparison to the boom. I find it interesting all the negative press compares everything to the boom days. The boom days were not normal. It was a run up just like the tech stocks in the late 90′s. All speculative and no sound business models.
Does this mean all the worries are behind us? Absolutely not. We still have the McMansions in Draper and all the inventory in the South West section, places like Daybreak and the surrounding areas.
I am not suggesting we are in any kind of sellers market, however buyers are realizing that there are deals out there. If you look in the stable areas you can most certainly find a good deal and interest rates are still favorable. I know there is all this talk about the lending market has crumbled. Again the comparison is to when banks lent money without questions. Well to keep comparing to something that didn't work is silly.
There are good loan programs out there with little down and low interest rates. Mind you will have to answer some basic questions like. Where do you work? How much do you make? How much debt do you have?
Posted by Rob Aubrey | Discussion: No Comments »
June 8th, 2008 Categories: Not Real Estate
Schools Out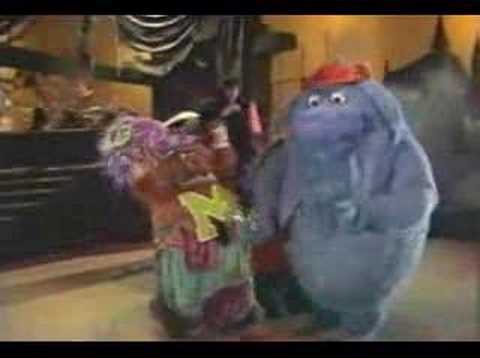 Posted by Rob Aubrey | Discussion: No Comments »
June 5th, 2008 Categories: Selling
Pricing Your Salt Lake Home
The most common method for pricing a home is the CMA or the Comparative Market Analysis, Comparing the subject property to the homes that have recently sold.
Although an official appraisal can go back 6 months, I don't like to go more than 3-4 months.
Once I have gathered the comparable sold data you will notice a range. I will then take the high and the low and then I will establish a center line. Then based on the features and condition of the subject I determine where on the center line you fall.
Then I look at the active listings in the area to see what the competition is. You will quickly see where the "REAL" competition is. You will see homes listed and think, they are never going to sell at that price (you're right). After a little studying you will identify the competition and then "If You Want To Sell" you have to be the better deal.
Now this is not a one size fits all, it is more of a guiding principal.
I see a lot of agents use CMA software that uses adjustments and then establishes averages which is not wrong. The problem with that method is that the closed properties are one part of the equation. The software approach is to scientific and appraising is an art and not a science.
Posted by Rob Aubrey | Discussion: No Comments »
June 1st, 2008 Categories: FHA
FHA and The Salt Lake Real Estate Market 
I have been talking about FHA loans since last summer and the role FHA will have now that the market has shifted. FHA is not as sensitive to FICO scores. This does not mean you can have bad credit and still get a loan. Some people have lower FICO scores not because of a less than desirable payment history. Believe it or not there are still people that do not use credit to buy things other than a house.
FHA only requires a 3% down payment and it can be a gift, a grant or Down Payment Assistant Program aka DPA.
Some people interpret this as a Government bailout and the Government is making bad loans. FHA DOES NOT LOAN MONEY, FHA is an insured loan that is funded by the mortgage insurance premiums of the borrower.  The reason FHA works is very simple, it is what is called a full doc loan. Meaning full documentation, all things must be verified. You know trivial things like employment, rental history…
FHA has loosened up in the past few years on some physical requirements. They used to be so stringent that it didn't make sense. Things like a handrail going to a basement could not be raw wood or a small crack in a window of a detached garage. The purpose of the requirements is to assure people were buying safe homes.
The latest is the increase in the loan limits. This one is huge, there are a lot of people that have homes that were considered a jumbo and therefore the loans had higher interest rates. Even with mortgage insurance FHA loan will be better than most conventional products that have 10% or less down. After all why shouldn't someone with a good credit history good income minimal debt and a fair down payment get a good interest rate?
I have written quite a few pieces on FHA and still say when choosing a mortgage company make sure they are an FHA approved lender. For more read 8 Reasons Why You Should…
Posted by Rob Aubrey | Discussion: 2 Comments »
Copyright © 2007 3 Pounds of Real Estate Agent Login Design by Real Estate Tomato Powered by Tomato Blogs