Archive for February, 2008
February 25th, 2008 Categories: Buying, Real Estate News
 Salt Lake Market Update
The Salt Lake Real Estate Market seems to be finding itself. Currently there are (as of this writing) 7,115 active residential listings in the MLS while more than half are between $120 – 350,000 at 4,120.
Here is the real story there are 1,591 listings that have a sale pending. For the total market that is just a hair over 18% which is not bad but not good when compared to the runaway seller's market that we have come accustomed to in the past couple of years…
BUT over 75% of all the listings that have a sale pending are between the $120 – 350,000 ranges. That segment has a total of 5,325 listings. 4,120 active listings 1,205 with a sale pending which is almost 1 in four homes in that price range has a sale pending.
The average days on market for all properties that have a sale pending is 56, the $120-350,000 range the average is 51.
Click for a Full Copy of the Salt Lake County Real Estate Market Stats.
Posted by Rob Aubrey | Discussion: No Comments »
February 23rd, 2008 Categories: Architecture
Sometimes called the California ranch style, this home in the Modern family, originated there in 1930s. It emerged as one of the most popular American styles in the 1950s and 60s, when the automobile had replaced early 20th-century forms of transportation, such as streetcars.
Now mobile homebuyers could move to the suburbs into bigger homes on bigger lots. The style takes its cues from Spanish Colonial and Prairie and Craftsman homes, and is characterized by its one-story, pitched-roof construction, built-in garage, wood or brick exterior walls, sliding and picture windows, and sliding doors leading to patios.
Posted by Rob Aubrey | Discussion: 6 Comments »
February 21st, 2008 Categories: Real Estate News
Keller Williams Midvale Office
Honors RE/MAX Agent
The Keller Williams Midvale Office has implemented a Co-Op Agent of the Month Award. Agents from KW submit an application on behalf of an agent they had recently closed a transaction with and why that agent should be awarded.
Our first honoree is Chris Ross of RE/MAX. I personally have done a transaction with Chris and it was a very professional experience.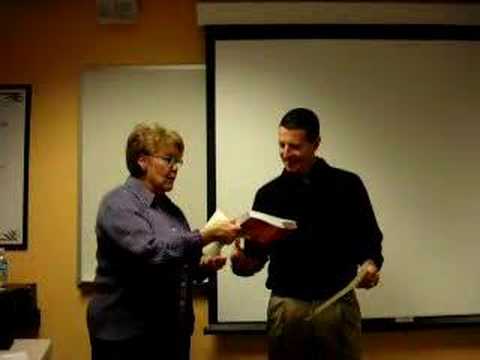 Posted by Rob Aubrey | Discussion: No Comments »
February 20th, 2008 Categories: Real Estate News
We Love You Lee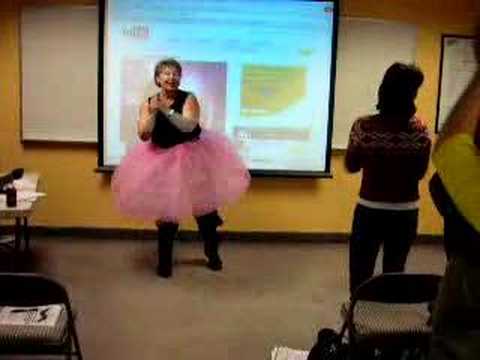 Lee Stern Regional Director for Keller Williams Utah Region and Team Leader for the Mighty Midvale Office Presents the award to the office that was giving to her at the Awards night at Keller Williams Family Reunion.
Wearing her Tu Tu and Army Boots proudly showing the office our award.
Double Gold for Units Sold, Platinum for Profit Share, Platinum for Total Commissions Earned.
We have decided to ignore the media and just sell houses.
Posted by Rob Aubrey | Discussion: No Comments »
February 18th, 2008 Categories: Real Estate News
I attended Keller Williams Realty's Annual Family Reunion last week in Atlanta. It was a long exhausting week, a lot of fun but it was good to get back home.
I wanted to share an article that was put out giving Gary's views on the market.
G

ary Keller shares his vision for 2008
Real Estate at the Crossroads: Choosing to Thrive
Recapping the shift in the real estate market at Family Reunion, Gary Keller urged attendees to seize the current market to their advantage.  Keller explained that the 10-year run-up in real estate that began in the early 1990s, led to an environment in which homes were no longer affordable, lenders were willing to take unreasonable risks and inventory rose to record levels.
This chain of events led to mortgage lenders pulling back, followed by a credit squeeze, increased inventory, dropping prices, rising defaults, slipping consumer confidence and reluctant buyers.
Viewing the market from another angle, Keller observed that since 1981, household incomes have increased by an average of 3.6 percent per year.  During that same time period, U.S. home prices have increased by an average of 4.6 percent per year.
"Affordability is, and always will be, the primary real estate issue," Keller emphasized.  "As homes become less affordable, the number of qualified buyers declines.  Rising inventories result in an eventual decrease in home prices.
Existing U.S. home sales in 2007 were down by 13 percent over the previous year, and down 20 percent from 2005, when they peaked at 7.1 million. The decrease in new home sales was even more dramatic – down 25 percent from 2006 and a two-year decrease of 37 percent.
NAR's forecasts for 2007 were overly optimistic by an average of 9.4 percent, while the Canadian Real Estate Association (CREA) was overly pessimistic by an average of 8.8 percent in 2007. 
Despite last year's 13 percent decline in U.S. home sales, membership in the National Association of REALTORS®  (NAR) dropped by only 1.4 percent. In the current market, there is approximately half the number of residential real estate sales per agent compared to 10 years ago. Noting that the correlation between home sales and NAR membership has historically been very strong, more competition for fewer available sales is expected to accelerate the trend of agents leaving the business in the near term.
Keller said that for agents who are determined to stand strong and build market share during the shift, opportunities are wide open. The key: "Become a productivity warrior and a market maker; know that there is enough available business for you to achieve your goals; and become the local economist of choice." 
Posted by Rob Aubrey | Discussion: 1 Comment »
February 16th, 2008 Categories: Architecture
A sub-style of the late Victorian era, Queen Anne is a collection of coquettish detailing and eclectic materials. Steep cross-gabled roofs, towers, and vertical windows are all typical of a Queen Anne home. Inventive, multistory floor plans often include projecting wings, several porches and balconies, and multiple chimneys with decorative chimney pots.
Wooden "gingerbread" trim in scrolled and rounded "fish-scale" patterns frequently graces gables and porches. Massive cut stone foundations are typical of period houses. Created by English architect Richard Norman Shaw, the style was popularized after the Civil War by architect Henry Hobson Richardson and spread rapidly, especially in the South and West.
Posted by Rob Aubrey | Discussion: No Comments »
February 15th, 2008 Categories: Real Estate News
Our Mission:              To build careers worth having, businesses worth owning and lives worth living.
Our Vision:                 To be the Company of choice for a new generation of real estate agents and owners.
Our Values:                 God, Family then Business
Keller Williams has done it again, they have made an agreement with Yahoo. KW is the only Large Brokerage that has it's own Listing System, called KWLS. When a KW Agent enters their listing into the KWLS it propagates to over 100 web sites, including major sites like Google Base, Trulia, AOL and more recently Yahoo.  
Because of their economic and culture models KW is truly the Company of Choice for Agents and owners alike.
If you are interested in a career at Keller Williams Realty call me at 801-694-4762 or email me rob@aubrey.net
Posted by Rob Aubrey | Discussion: No Comments »
February 9th, 2008 Categories: Architecture
Taking its cues from Native American and Spanish Colonial styles, chunky looking Pueblos emerged around 1900 in California, but proved most popular in Arizona and New Mexico, where many original designs still survive.
The style is characterized by flat roofs, parapet walls with round edges, earth-colored stucco or adobe-brick walls, straight-edge window frames, and roof beams that project through the wall. The interior typically features corner fireplaces, unpainted wood columns, and tile or brick floors.
Posted by Rob Aubrey | Discussion: No Comments »
February 7th, 2008 Categories: Real Estate News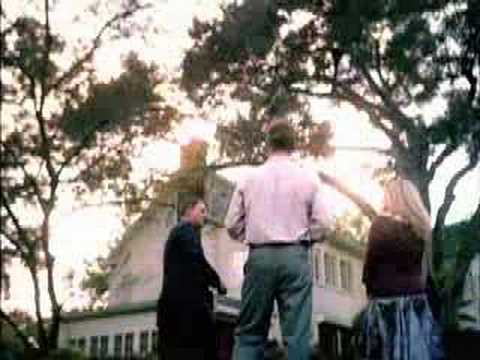 Real Estate Is Local
Posted by Rob Aubrey | Discussion: 1 Comment »
February 7th, 2008 Categories: Mortgage, Real Estate News
This is a topic that has been the big talk in the Real Estate and Lending World. One of the items that has been heavily fought for is the Fannie Mae and Freddie Mac Loan Limits from $417,000 up to $730,000 in some of the more expensive areas of the country. Currently Fannie and Freddie cannot by loans more than $417,000. Those loans are called Jumbo and have a higher interest rate. Some parts of California is actually funny to say $417,000 is Jumbo when they can be a starter home.
Also following suit will FHA loan limits which currently are maxing out at 87% of the Fannie Freddie limits. This has been needed for some time and the national situation has sparked the senate to finally pass this thing. What politician would want to go on record saying they aren't willing to help the housing market.
 This combined with low interest rates can help things. Those that had loans above the $417,000 mark are going to be able to refi into a much lower loan amount.
Posted by Rob Aubrey | Discussion: No Comments »
Copyright © 2007 3 Pounds of Real Estate Agent Login Design by Real Estate Tomato Powered by Tomato Blogs